We're excited to announce SyMAT 2.1.
We've been working on this update for some time, and it's finally ready.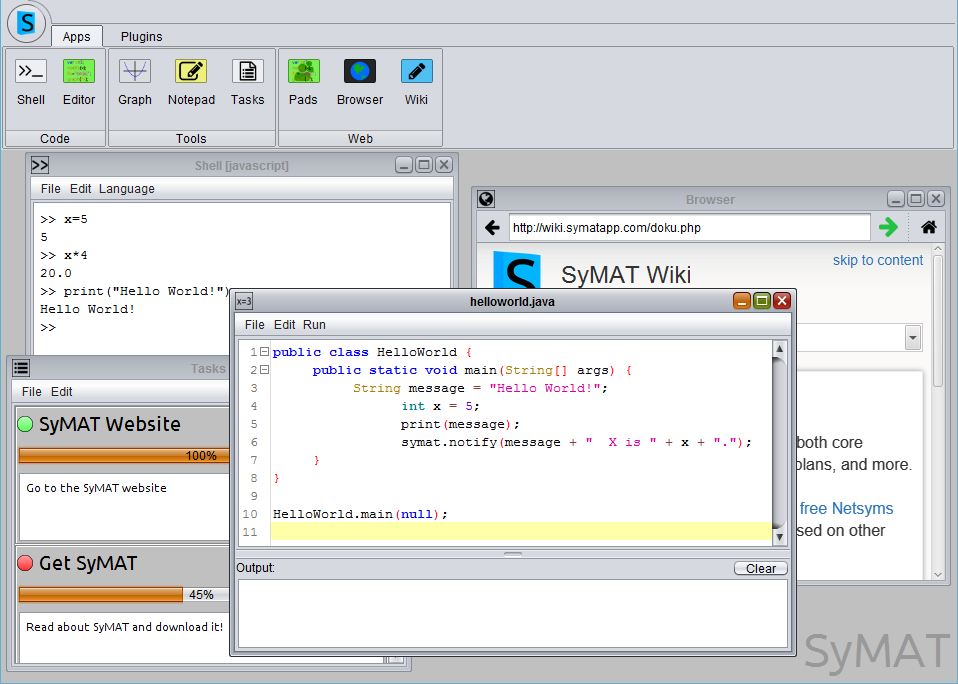 The ribbon bar has been reorganized, the built-in browser has been updated and has its own icon, and scripts can now be written in Java.
That's right, SyMAT now has a Java interpreter alongside the existing JavaScript and Python engines.
We also revamped the SyMAT Pads system. Pads now have better integration with the rest of SyMAT, with the interface updated to better match the local file editor window: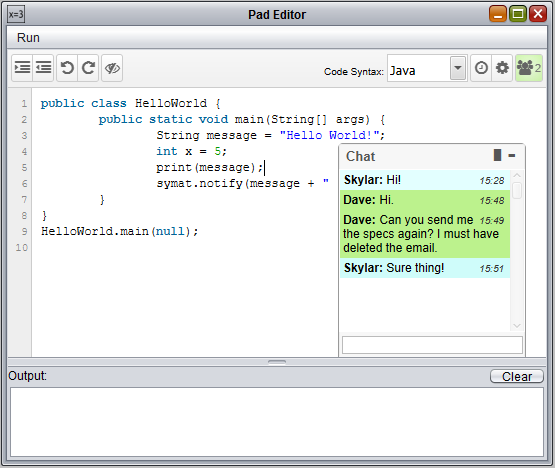 We also fixed a bunch of bugs and tweaked other things as well.
Enjoy, and Happy Holidays from Netsyms Technologies!