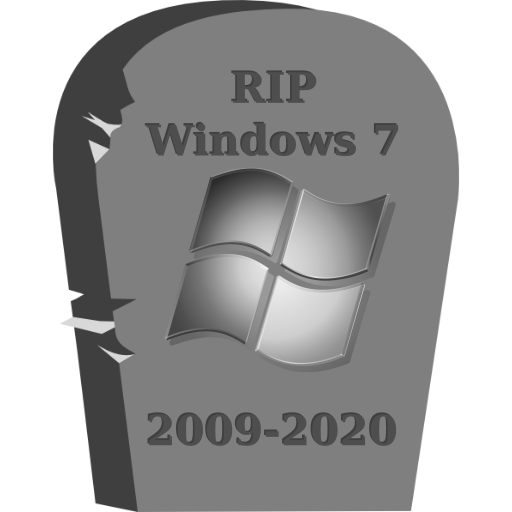 The Death of Windows 7
What it means and what you can do about it.
Windows 7 was released in 2009, more than ten years ago. That's a long time in the tech world. Ever since then, there has been a slow countdown to January 14, 2020, the date on which Microsoft stopped fixing security problems in Windows 7.
We've detected your computer is still running Windows 7. This If your computer still runs Windows 7, that means your security, privacy, documents, photos, banking, email, passwords, and everything else on your computer is no longer protected from hackers, viruses, malware, and other threats your computer likely encounters every day.
What can you do?
The only thing you can do to make your computer secure again is to upgrade. This does not mean buying a new computer! We can upgrade your existing computer, saving you hundreds of dollars (and the environment).
You do have a choice though! You can either switch to Windows 10, or upgrade to Linux, a friendly, cutting-edge system trusted by Google, Facebook, the NSA, and other organizations who need to stay secure online.
We recommend switching to Linux. It's safe, private, easy to use, and doesn't get viruses. Most or all of your apps and programs will run just fine on Linux. You could also switch to Windows 10, but a lot has changed since Windows 7. Windows 10 forces you to see ads on the Start Menu, tracks your location and behavior, and isn't even very secure.
If you're still not sure what to do, click here to take Linux for a test drive risk-free right now!
How much does it cost?
We can upgrade your computer to Linux for just $50.
An upgrade to Windows 10 is $75.
We can also give your computer a speed boost (which can double or triple its speed) starting at $30.
If you're interested, just fill out the form below!