TodayStream
A news and weather dashboard for your day.
Features
Overview
Start your day with today's weather and headlines from a variety of sources.
News
View top stories from several categories, including business news, technology, and entertainment.
Weather
Get a straightforward weather forecast for your location.
Social
See recent top posts from Reddit in the Social news category.
Private
TodayStream doesn't log your location, and GPS coordinates sent from your device are rounded to two decimal places before being sent, making precise location tracking impossible. TodayStream only receives your location when you press "Geolocate". Your coordinates are only stored in a browser cookie, giving you complete control of your data.
Sign Up or Self-Host
Preview
Overview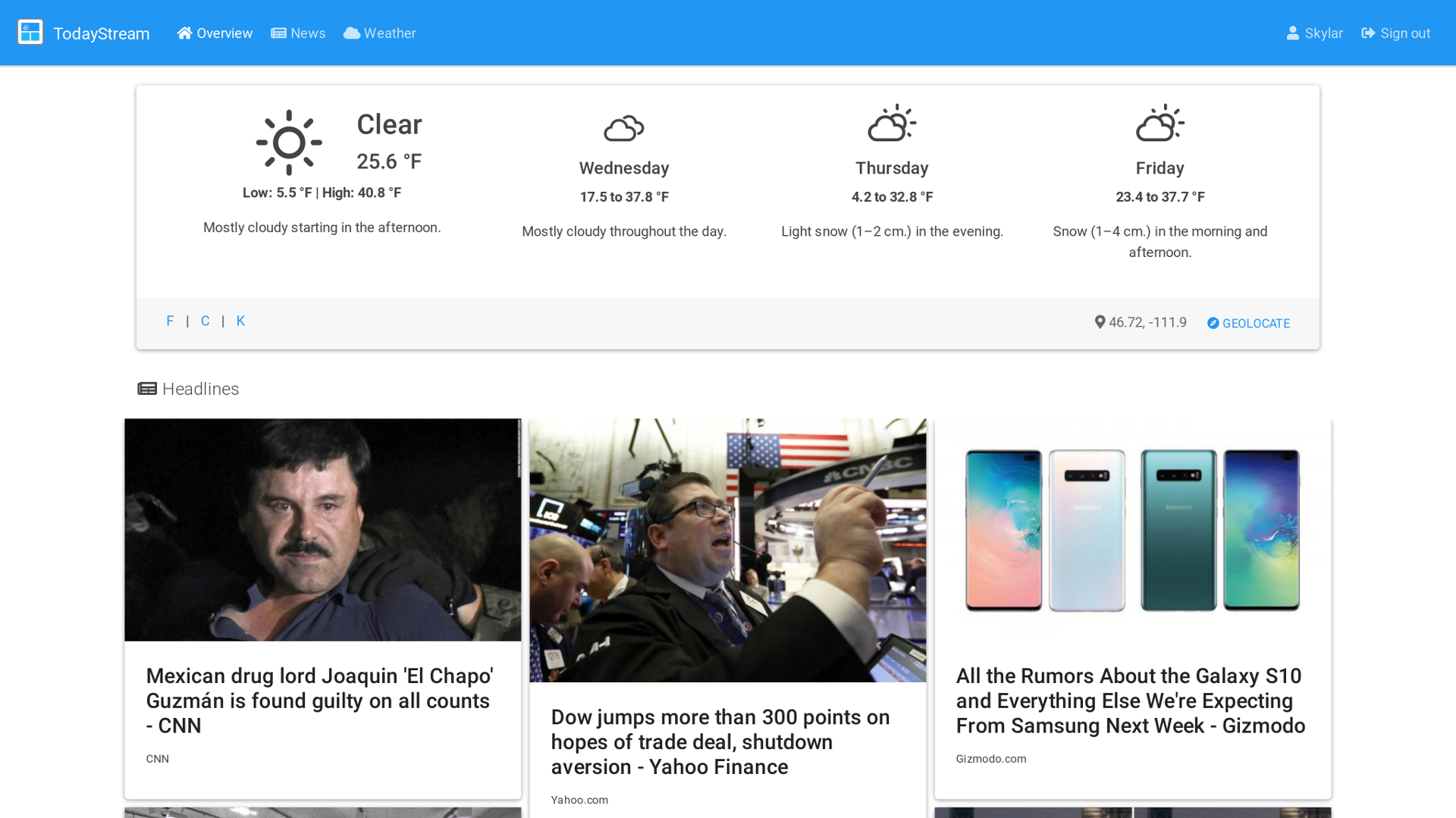 News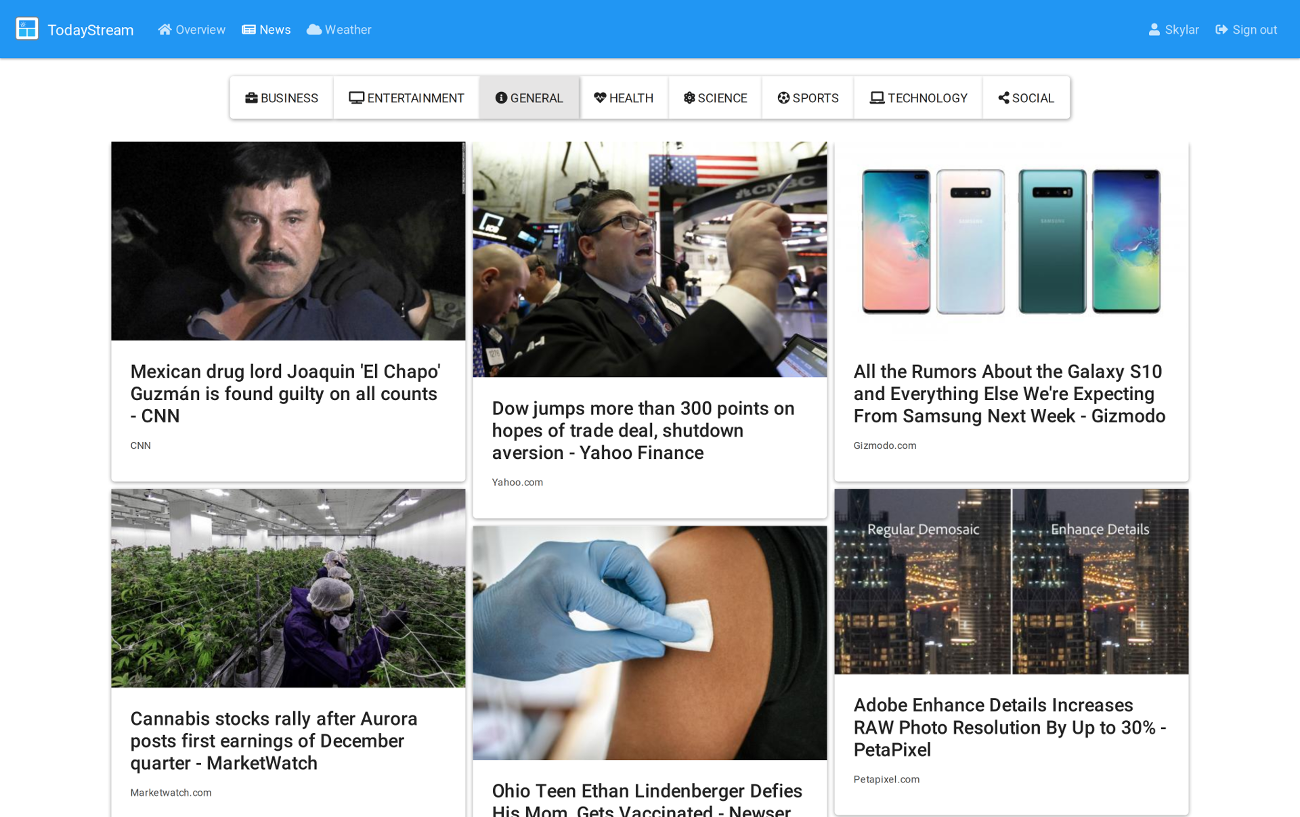 Weather

Mobile