NickelBox
An easy point of sale system with automatic inventory tracking.
Features
Works Anywhere
Make sales from a traditional desktop, touchscreen, tablet, or phone, with touch-friendly input options for keyboardless devices.
Multiple Registers
Easily track cash drawer balances across multiple registers.
Integrated with BinStack
Automatically pulls item details and pricing from BinStack, and updates inventory counts automatically when sales are completed.
Customer Specific Pricing
Override item prices for certain customers.
Simple On-the-fly Editing
Item prices can be adjusted from the sales screen simply by typing a new price. Adding a percentage discount for a whole transaction is just a couple clicks away.
Gift Cards
Easily create and manage gift cards. You won't need to rely on handwritten notes on the back of paper certificates anymore!
Flexible Returns
Quickly look up finished transactions, process returns, and reprint receipts, all without leaving the main Point of Sale screen.
Item Grid
Use the grid to add items to a sale with a single tap.
Printers and Cash Drawers
NickelBridge is a utility that runs on your computer, allowing you to configure your receipt printer and cash drawer for use with NickelBox.
Barcode Scanning
Supports scanning item barcodes with most USB barcode scanners (using keyboard emulation mode), or use the camera on your phone or tablet.
Preview
Point of Sale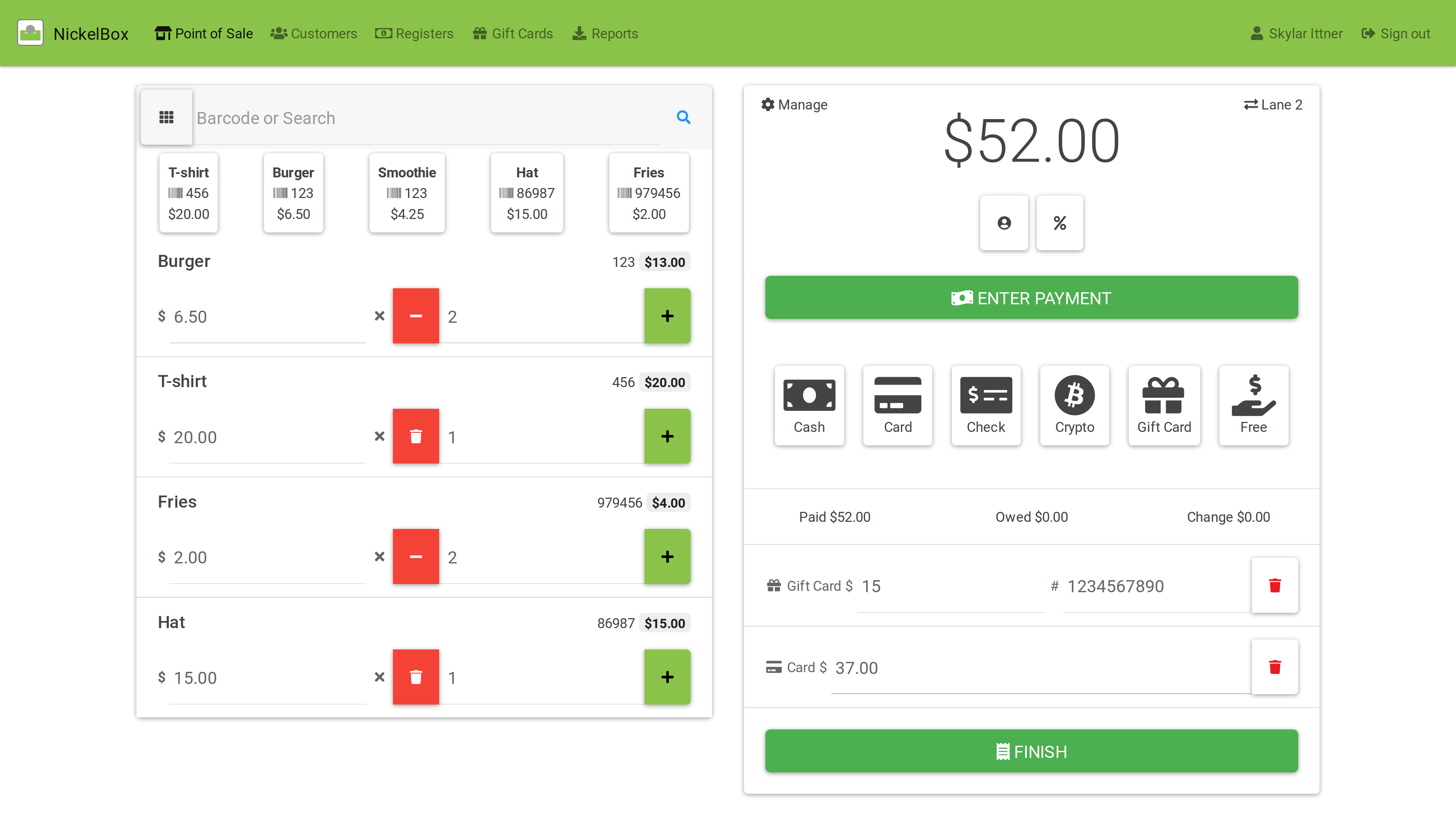 Receipt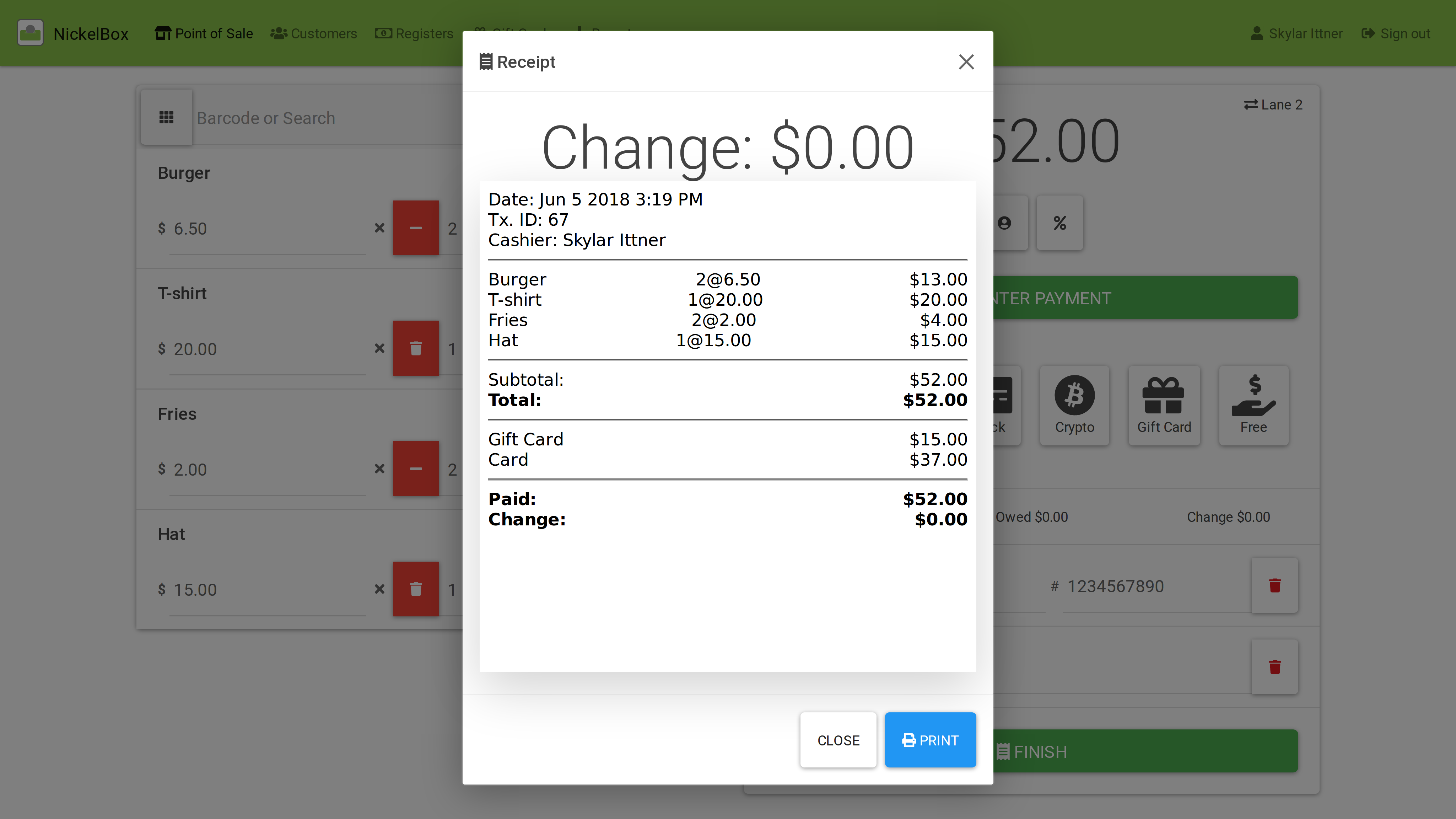 Mobile